Published Date 17th Jul. 2018, 16:15 pm
It's incredible to know the fact that people are accepting their kids with what they are. There are some top celebrities having LGBT kids, who have proudly taken the truth of their LGBT kids. They are giving proper attention as well as an unconditional love for their kids.
The LGBT kids are growing up in the society with full of care from their parents as other normal children. They are living a healthy life with support from community and family.
Here is the list of top 7 world's celebrities having LGBT kids who have accepted their children with love and proper care.
Sally Field
Samuel Greisman is the youngest child of an American actress Sally Field. He was born with a gay characteristic on 2nd December 1982 in the United States.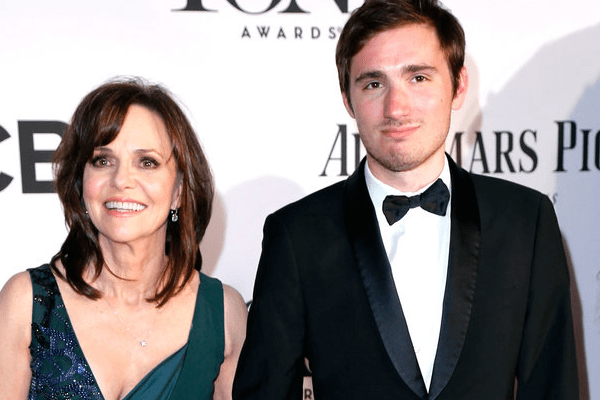 Samuel Greisman with his mother Sally Field in an award function.
Image Credit: Huffington Post
Samuel's mother Sally Field is an American actress, widely recognized as an advocate for women's rights as well as advocate for gay rights. She received the Equality Award in the Human Rights Campaign's Ally in 2012.
In 2012, Sally Field declared in the event that she is very proud of having sons Peter, Eli, and Sam. She told that she is and always will be supporting her gay son Samuel in his every painful path.
At the age of 20, Samuel revealed his truth of being a gay. He was able to confess his reality because of his mother's support and acceptance of his personality.
---
Quick Facts
Date of Birth: 2nd December 1987
Birth Place: United States of America
Parents: Sally Field and Alan Greisman
Siblings: Peter Craig and Eli Craig
Profession: Film Director
Major works: Dinner with Jeffrey
---
Jackie Chan
Etta Ng Chok Lam is the daughter of Actor Jackie Chan, a famous Hong Kong artist, film director, actor, singer, and stuntman. In October 2017, Etta confessed on Instagram that she is a lesbian girl listing Jackie on the list of celebrities having LGBT kids.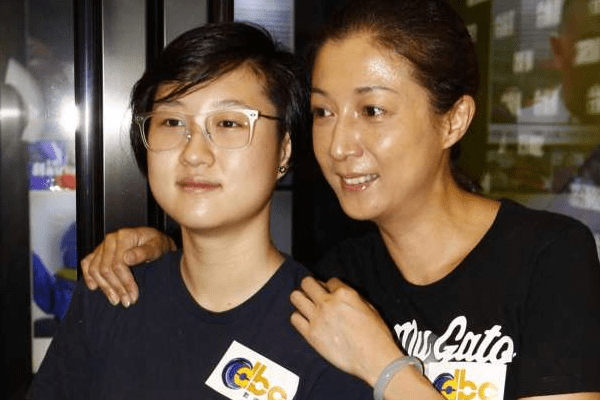 Etta Ng Chok Lam, daughter of Jackie Chan with her mother Elaine Ng Yi-Lei. Image Source: Kung Fu Magazine

Talking about her early life, she was privately kept in Hong Kong and far from the media. Being a reason to be born out of the relationship between Jackie Chan and Elaine Ng Yi-Lei, she never got the love from Jackie Chan.
She also did not consider Jackie Chan as her father. When her parents ended their private relationship, she became deprived of the love of her birth father.
---
Quick Facts
Date of Birth: 19 November 1999
Birth Place: Hong Kong
Parents: Jackie Chan and Elaine Ng Yi-Lei
Siblings: Jaycee Chan
Profession: Unknown
Major works: announced herself being gay on Instagram
---
Marie Osmond
Jessica Marie Blosil is the daughter of American singer Marie Osmond. She had confessed openly about being a bisexual. Marie Osmond has been actively supporting her daughter as well as the LGBT community.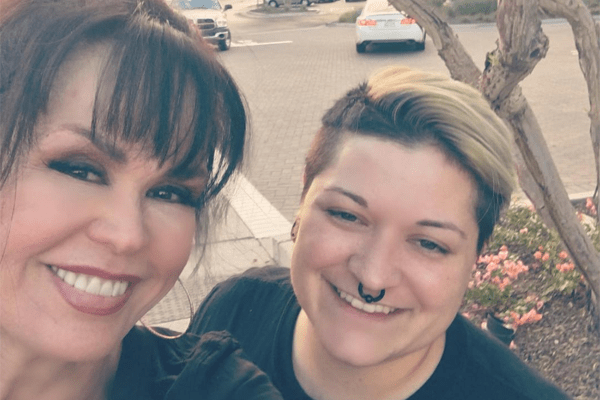 Bisexual Jessica Marie Blosil with her celebrity mother Marie Osmond. Photo Source: Closer Weekly

American singer Marie Osmond is best known for her song Paper Roses which is a cover of the country pop ballad. She is globally recognized as one of the celebrities having LGBT kids.
Jessica Marie is a bisexual among other eight children of Marie Osmond. During the initial days of knowing this fact, it was tough for Marie to digest the truth. Once, Jessica tried to commit suicide also.
She is a brave girl who convinced her mother as well as made her proud by graduating from the Police Academy.
Currently, Marie Osmond is supporting Jessica Marie for her meaningful life. She also serves the LGBT community.
---
Quick Facts
Date of Birth: 17 December 1987
Birth Place: United States of America
Parents: Marie Osmond and Brian Blosil
Siblings: Abigail Michelle Blosil, Brianna Patricia Blosil, Bardon Warren Blosil, Matthew Richard Lauren Blosil, Michael Bryan Blosil and Stephen Blosil
Profession: Unknown
Major works: Graduated from Police Academy
---
Gloria Vanderbilt
Anderson Cooper is the proud son of a famous actress Gloria Vanderbilt. In 2012, he confessed of being a gay. This helped Gloria to be included in the list of Celebrities having LGBT kids.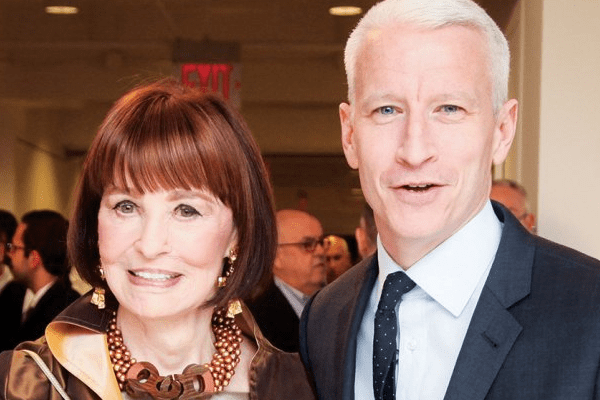 Journalist Anderson Cooper with his mother Gloria Vanderbilt.
Image Source: Hollywood Reporter

Gloria is a famous American artist, author, actress, fashion designer and socialite. Similar to her, her son Anderson Cooper is working professionally as an author, journalist and television personality. After Anderson confessed himself as a gay, Gloria was in a dilemma of living a dramatic life.
Gloria is currently supporting the LGBT community. She is giving more love towards her son. Gloria wishes to be a grandmother of Anderson's son.  So, she is requesting Anderson to adopt a cute child.
---
Quick Facts
Date of Birth: 3 June 1967
Birth Place: New York, United States of America
Parents: Gloria Vanderbilt and Wyatt Emory Cooper
Siblings: Carter Vanderbilt Cooper, Christopher Stokowski, and Carter Vanderbilt Cooper
Height: 1.78 m
Profession: Author, Journalist and Television personality
Major works: Famous book The Rainbow Comes and Goes
---
Anne Rice
Anne Rice is another celebrity on the list of celebrities having LGBT kids. His son Christopher Rice confessed himself as a gay. This fact is inspiring to all the contemporary male gay.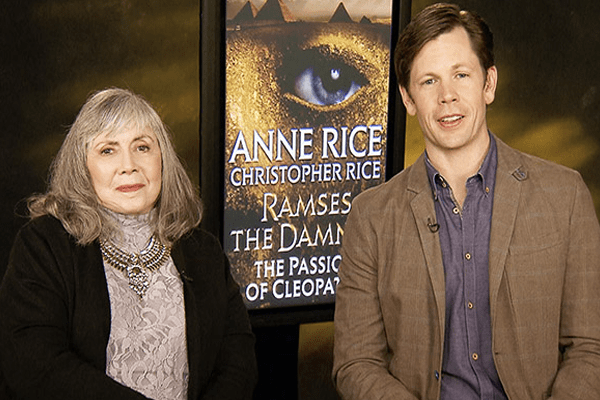 One of the Celebrities having LGBT kids, Anne Rice with her son Christopher Rice. Image: Candie Anderson

Author, Anne Rice is well known for her novel series The Vampire Chronicles. Like Anne Rice, her son Christopher is also a famous American author. He is popular as being a gay writer.
Currently, she is supporting her son's activities and speaking in the fortification of the LGBT community. She is proving herself as being a proud mother of a gay son.
---
Quick Facts
Date of Birth: 11 March 1978
Birth Place: California, United States of America
Parents: Anne Rice and Stan Rice
Siblings: Michele Rice
Profession: Author
Major works: The Snow Garden: A Novel
---
Cher Bono
Chaz Bono is the single child of American actress Cher and Singer Sonny Bono. He revealed himself as a lesbian at the age of 18.
Cher is best known for her contralto singing voice and her roles in several areas of entertainment. Chaz has also pursued his career in the entertainment field like his mother.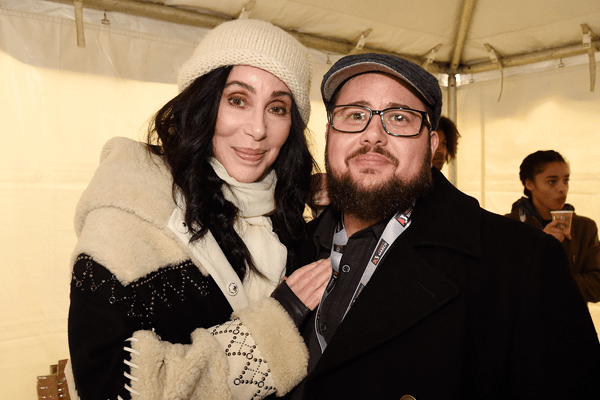 The mother-son bond; Chaz Bono with his celebrity mother Cher Bono.
Photo: Closer Weekly

After Chaz confessed as being a lesbian at the age of 18, his mother Cher started talking frankly about the fact of her son.
Chaz has written a book titled "Family Outing." In his book, he has written about his different feelings since his childhood period. Chaz is currently working as an LGBT activist.
---
Quick Facts
Date of Birth: 4th March 1969
Birth Place: Los Angeles, California, USA
Parents: Cher and Sonny Bono
Siblings: Elijah Blue Allman
Profession: Advocate, Actor, Musician, and Writer
Major works: LGBT rights advocate
---
Barbra Streisand
Jason Gould is a famous Hollywood icon and the proud son of American Singer Barbra Streisand. At the age of 12, the public knew his truth of being a gay.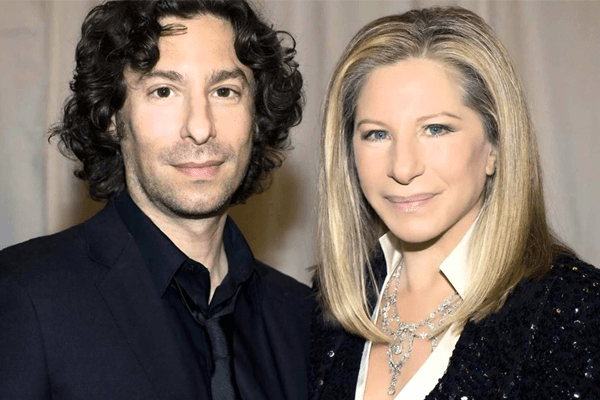 Jason Gould has done a duet with his mother Barbara Streisand in the song "How Deep is the Ocean". Image: YouTube
Barbra Streisand is a well-known figure in the glamour field. She is an award-winning American actress. She received Academy Awards, Grammy Awards, Grammy Lifetime Awards, Grammy Legend Awards, Emmy Awards and many others.
Jason Gould had known that he was a gay at the age of eight. But, he kept his fact of being a gay secret. Later, his mother Barbra found out the reality from her ex-boyfriend Jon Peter. At that time, Jason was 12 years old.
After knowing the fact, Barbara began educating herself about homosexuality. She is currently advocating her child and supporting him more widely. Barbara feels proud to be in the list of celebrities having LGBT kids.
---
Quick Facts
Date of Birth: 29 December 1966
Birth Place: New York, United States of America
Parents: Barbara Streisand and Elliott Gould
Siblings: Jess Brolin, Josh Brolin, Molly Elizabeth Brolin and Samuel Gould
Profession: Actor, director, producer, singer, and writer
Major works: The Big Picture, Boys Life 3, Say Anything and many others
---