American Singer and Songwriter Todd Carey's hit single Nintendo has earned him with stardom which is from the album Future Throwback. Todd Carey's album Future Throwback was released in 2016 which debuted in Apple Top 20.
Todd Carey's album Future Throwback had its single released on April 16, 2014, which was well received by his fans in Social Media. Pop Artist Todd Carey's 2010 EP "After the Morning After" had broken on Top 40 on iTunes. The Album Future Throwback has eleven uplifting songs with a classic pop touch and melodic music composition.
Nintendo
Light her Up
Ready
Dead and Gone
Come Everyone
OMG
 I'm Taking Over
My Kind of Crazy
Forget Ya
Think it's Love
Right Words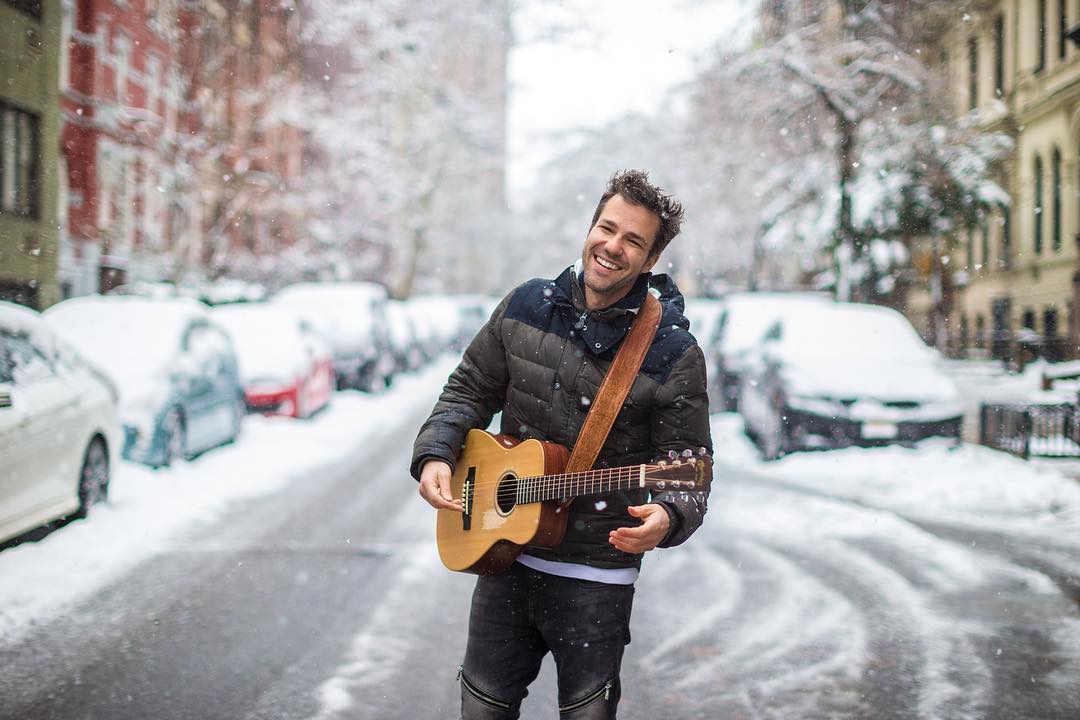 Todd Carey's posing with his guitar. 
Image Source: Instagram/Carey
The album Future Throwback is a perfect blend of pop music and RnB beats with the touch of little funk like a tiara. Todd has shown his brilliance on the second song "Light Her Up" adding a retro vibe to the song.
The song Ready starts with an amazing sassy beat with an uprising vocal and maintains it's amazing flow with the catchy chorus. The intro of Dead and Gone is remarkable with a keyboard fill-in followed with a groovy beat and Todd's neat vocal.
Come Everyone is rather fun with an empowering upbeat while OMG is more mellow. I'm Taking over has an electronic swing with a blend of cool vocal lines. My Kind of Crazy has a soothing and audacious music with catchy phrases.
Forget Ya is a bit rock influenced followed with a distorted intro and Think Its Love is calmer with a bit country taste. Right Words has the modern touch and is fun to grab a guitar and jam on it. Future Throwback is available on Youtube, iTunes, Spotify, Amazon and other platforms.
Todd Carey talks about his album Future Throwback and states that Music wasn't a choice nor a desire but was unspoken from the beginning. Todd Carey's breakthrough single Nintendo is well appreciated by his fans and the music video is also themed on 80's game.
For More Celebrity News and Entertainment: SuperbHub.