While celebrities are often fortunate enough to be given clothes or are dressed by some of the best stylists in the world, more often than not, they buy their own clothes and obviously end up dressing themselves. 
And while styles change and fashion evolve, and most celebrities aren't famous for what they wear, there are a number of them who have an eye for style. Here are some of the most stylish celebrities around right now. 
Zendaya 
Even though she is still young, Zendaya has most definitely proven herself to be a bit of a fashion icon. She is someone who makes bold choices and isn't scared to stand out from the crowd because of it. 
Pantsuits, dresses, casual, smart, she seems to be able to put together outfits that not only match brilliantly, but end up being a feast for the eyes. Many of the looks are also relatively easy to replicate, even if you don't have the budget for the big-name labels she wears. 
Rihanna 
In some circles, Rihanna is more well-known for her incredible sense of style than her music. The singer-turned designer not only rocks new school looks, but puts a fresh spin on outfits you would have seen in the 90's. 
Baggy clothes with thigh-high boots, bright colors, unique and with attractive silhouettes. These are all staples in her wardrobe and she is hardly ever seen looking, any less than runway ready when she is out and about. 
Harry Styles
Harry Styles has most definitely evolved into a stylish celebrity. During his One Direction days he looked more like a stereotypical boy band member, but nowadays, that statement barely holds any weight.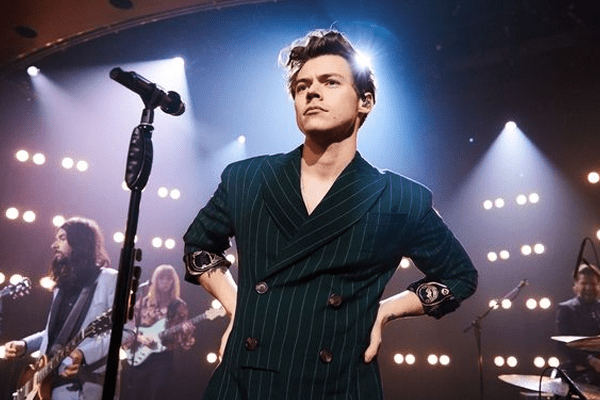 He is always experimenting with accessories and clothing choices that many may view as feminine, but he is able to turn the item into something uber-stylish and androgenous. He is also one of the few male celebrities who doesn't just wear suits but more male orientated clothes. 
ASAP Rocky 
ASAP Rocky has never been an artist that has fitted into the typical Hip Hop look. He is someone that walks the street in head-to-toe Supreme one day, and the next can be seen a brand new Dior or another haute couture look. 
He has most definitely been someone who has been at the forefront of showing that streetwear can very easily be high fashion. Not only has he spoken about this, but he dresses in a way that constantly proves it. 
Solange Knowles
She may not be the most famous of the Knowles sisters, but many see her as the most fashionable and elegant. Solange is someone who takes old-school fashion and modernises it in a simple yet ultra stylish way. 
She is also someone who doesn't necessarily experiment with most "out there" fashion choices, but it is more the way she puts them together. And how she wears particular items that put her on this list, she is fantastic at taking simple items and making them fashionable. 
Timothee Chalamet
Someone who exploded into the limelight with his acting abilities and fashion choices is Timothee Chalamet. Much like Harry Styles, he doesn't hesitate in experimenting, from an all blue, high fashion outfit, or a bespoke harness.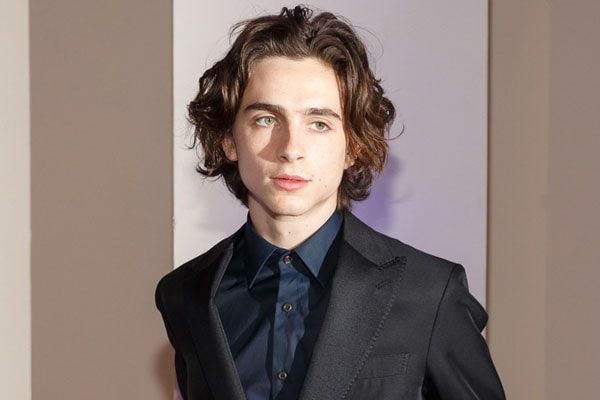 He also carries himself with confidence, something you need if you are going to wear outfits or items that are going to turn heads. While some may not be able to pull off his looks, he does it with absolute ease. 
Cher 
Cher has been a fashion icon for decades now. She has never stuck with one style, whether it is in real life or music videos, her style is constantly evolving. This change almost always goes against what is fashionable at the time, allowing her to set new trends in the process. 
Even as she has gotten older, she continues to be part of the world of fashion, as it has almost become part of what makes Cher, Cher. even in movies, how can we forget her outfits in Burlesque, or her many mind-blowing on stage ensembles. 
Odell Beckham Jr. 
Athletes are also showing themselves to be fashion icons off the field or court, Odell Bekham Jr being one of those. The NFL player is someone who clearly cares a lot about his fit. 
He is often experimenting with different styles and looks, and is a fan of mixing up his accessories on a day to day basis. Along with many other sports stars, they are proving that fashion is just as important to them as it is to everyone else. And that they are more than just the sport that they play. 
Cristiano Ronaldo
While Ronaldo isn't someone who wears the most experimental clothing, what he does so well is simplicity. While you could say it is down to his physique or looks, he is someone who pulls off a shirt and pants better than most people. 
His looks are clean and uncluttered and  more focused on how the items fit and how they match up compared to what they look like individually. This simplicity is something everyone can incorporate into their outfits, he is proof of how good it can look. 
Explore more and get interesting updates including news and entertainment on SuperbHub.