Published Date 26th Nov. 2019, 16:31 pm
Tanya Tucker's sister LaCosta Tucker was born on December 12, 1951. She is an American country music artist who was known as La Costa in the 1970s and 1980s. LaCosta's many songs have been able to reach the Billboard country singles charts, including the Get on My Love Train.
Tucker's father Beau Tucker was a construction worker and she had to move around frequently due to her father's job. But, from an early age, she and her sister Tanya reflected their talents and from there on her father supported them. They began performing in talent shows and beauty pageants and were in a band called Country Westerners.
Rise Of A Country Star
After LaCosta graduated from Cochise College in Arizona, she started doing a day job as well as she sang at night clubs. During her early age as a country singer, she was eventually named Miss Country Music Phoenix. When Tanya hit it big, LaCosta moved to Las Vegas where she could be closer to her sister and could pursue music. Eventually, her father helped her record a song with Capitol Records in 1974 under the stage name, La Costa. She charted 10 more songs for Capitol and recorded five albums for the label.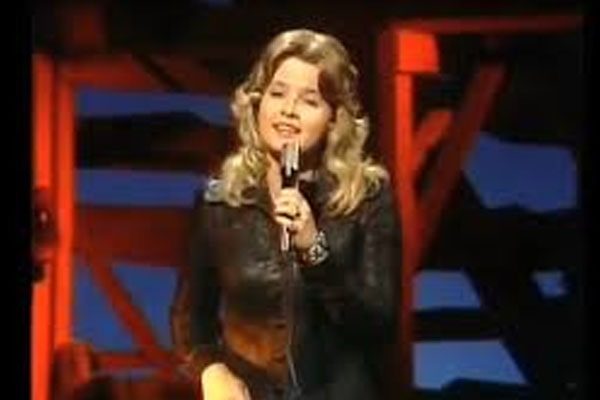 During her early age, LaCosta was eventually named Miss Country Music Phoenix. Image source: KXRB.
Tanya Tucker's sister's debut single, I Wanna Get to You, reached the 25th spot on the Hot Country Songs chart. But it was her song released in 1974, Get on My Love Train that went on to become her biggest hit. Her that very song claimed the third spot on the Hot Country Songs chart in the U.S. and also snagged the sixth spot on the Canadian country chart.
Some of her other popular songs include He Took Me for a Ride, Western Man, and This House Runs On Sunshine. LaCosta Tucker's net worth hasn't been revealed to the public yet. However, her sister Tanya Tucker's net worth is estimated at $60 million. But we know LaCosta lives quietly outside the limelight comfortably with her family.
Fan Favorite
Tanya Tucker's sister LaCosta is loved by many for not only her singing but for how much of a good person she is. And how she supported her sister Tanya throughout her career is never going to be unseen. Even though she stopped recording after the 1980s, you can still find some of her songs on a 2000 anthology titled Sisters: An Anthology, in Amazon which also contains her sister Tanya's songs.
LaCosta and her sister Tanya released their album as Sisters: An Anthology. Image source: Ioffer.
LaCosta's last song was with Elektra Records in 1982, Love Take It Easy on Me which was her last contribution to the country music. By the '90s she had shifted her focus on supporting Tanya and raising her two children. But her contribution to the country music will never be forgotten by her fans.
Even today when her music is played her fans are joyed. Her remarkable songs have special places in our hearts and the world of the country music is incomplete without her.
After Her Career, As a Mother and Sister
La Costa's husband Daryl Sorenson was an airline pilot, who also managed her career and fathered her children. She was born to Juanita Tucker and Beau Tucker. La Costa, later on, moved to Las Vegas, to be near Tanya where she started supporting her sister's career.
In 1989 LaCosta toured with Tanya, and by the 1990s was the president of Tanya's fan club. She raised two children, and for a time made gourmet candy for sale on her sister Tanya's website. Even after her career ended LaCosta always promoted her sister's songs and albums.
LaCosta retired from show business and became president of Tanya's fan club. Image source: Tanya Tucker Fans/ Facebook.
La Costa's daughter is Cali Tucker. She is also a singer like her mother and like her mom, she also stared with live performances. Recently she posted a picture with her mom referring to her as a wonderful and beautiful mother.
Furthermore, LaCosta's daughter Cali had been a part of the reality show The Voice. And moreover, she has been seen in many music videos that have been posted in YouTubes. Whereas, in her music video Dreams her mother was also spotted supporting her. We can say that the mother and daughter share a friendly bond.
For more updates on News, Articles, Entertainment and Biography visit SuperbHub