American Actress Patti Murin & Chicago Med Star Colin Donnell got married back on June 19, 2015. The pair who's still married, three years later are happier than ever & have no hints of divorce rumor going around.
Patti & Colin first met through their mutual friend Patrick Kerrigan, who Patti met while she was in her college days, & Colin met while working, but it wasn't later the pair connected in a deeper level in the sets of "Love Labour's Lost " Broadway Musical.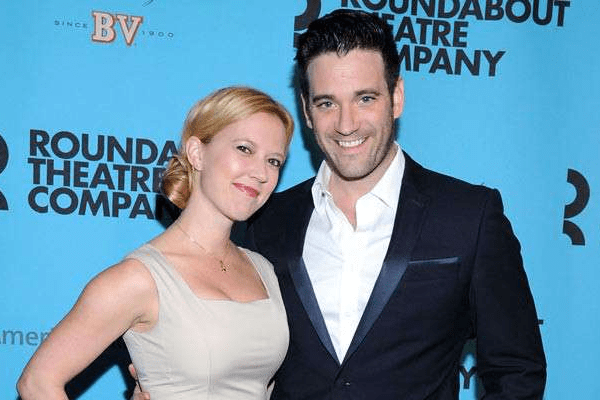 American actor Colin Donnell married Actress/singer Patti Murin in a ceremony including both star's friends & family in the city of New York. The couple held a romantic & hilarious ceremony inviting their star friends including Stephen Amell, Andrew Rannells & broadcasting a part of their wedding on The Bachelorette by holding a final ceremony of the final rose pick in which Patti sweetly gave her final rose to Colin.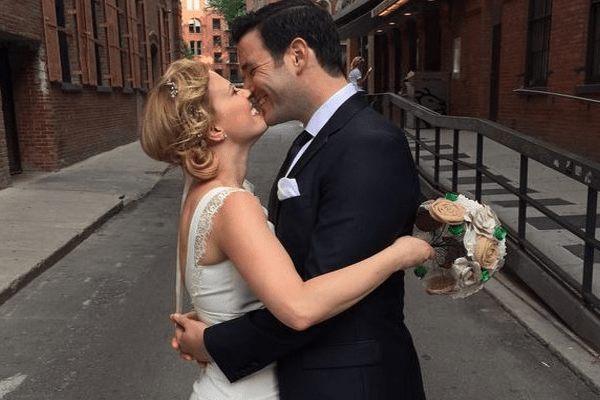 A picture of the happy couple, Colin Donnell & Patti Murin at their wedding looking happy as ever.  Image: JustJared.com
The LoveBirds, Colin & Patti's friends Pasek and Paul who are Benj Pasek & Justin Paul, the Oscar-winning songwriting team were just as excited for the couple's engagement, & had spilled the details to fans out of overjoying long before the couple was out as engaged.
The duo's friend Stephen Amell, who is a Canadian actor & Colin Donnell's co-star at the hit CW Superhero series "Arrow" congratulated Patti & Colin with a sweet Instagram post. He also gushed about how handsome his co-star Colin was looking at the ceremony.

The Chicago Med Heartthrob Colin Donnell broke many hearts after announcing marriage with Hudson Valley Native, Patti Murin. The pair has been together for three wonderful years as of May 2018.
We wish The Donnell & Murin the best in their married life as well as in their professional lives.
For more News & Celebrity Updates, visit SuperbHub.