Musical.ly is nowadays a trend and ultimate platform for a youngster or adult to showcase their talent. Similarly, Mariam Star known as mariamstar1 on social media is also in the same way. She has created a buzz via Musical.ly. About 2.48 million followers as of April 6, 2018, watch her talent.
As most of the youngsters are investing time on Musical.ly as the full-time job. In the same way, Mariam has chosen Musical.ly and other Social media to make some money. So, the entertainment app, Musical.ly, and other social media are a mainstream source of Mariamstar1's net worth.
Mariam is an advocate of Bullying as well. She has posted multiple videos advocating against bullying. In fact, she has written against bullying in her Musical.ly profile. Mariam is also recognized as actress and model as she features in Web series Mani with a colleague, Piper Rockelle.
The duo is rocking the social media by posting sizzling pictures and entertaining videos. Also, Mariam is associated with Matt Dugan Empire and her friend Piper is a member of Talent Management.
Know about another Musical.ly star Danielle Cohn's boyfriends
Born and Family
Mariam was born in Assaad family on July 7, 2006, in Sydney, Australia as Mariam Star Assaad.  Just 12 years old as of 2018, Mariam has achieved a lot to make her parents proud. Moreover, her family is always there to support her. In fact, Mariam's social account and financial accounts are handled by her mother, Nadia Lakkis.
She is youngest of four siblings including two older brothers and two sisters, Danielle (oldest) and Aliea Assaad. Her older brother, Mustafa Assaad Jr. is a commercial model. Furthermore, he is going to give an audition on April 25, 2018, in Theatre and Television School.
Assaad Jr. has a Honda accord euro 2010 car and he wants to be an actor, model, and Fitness Instructor. While her second brother, Moeyy Assaad is an athlete.
Her Father, Khaled Assaad is a tree lopper and enjoys his participation in Mariam's Musical.ly videos. Have a look.
Net Worth
This Musical.ly star has evolved as a talented and promising youngster in front of her fans. Maybe, she enjoys making fun on Musical.ly and other social media. But she is making some cash to her account as well.  Promoting few apps and few shows on Netflix earns a fair amount of cash to Mariamstar1's net worth.
Her lip-sync and comedy videos are liked by millions of fans on the app. She travels on tours, for instance, she traveled Los Angeles, California to shoot the web series, Mani in which her friend Piper Rockelle is in lead role.
Also Know: Mariamstar1 Net Worth Details
It is difficult to make money just by funny videos on Musical.ly or other social media especially Instagram. However, Musical.ly stars earn some cash to their fortune. First of all, you must be noticed by the audience, and Mariam is already a known muser. According to Influence Marketing Hub, companies can pay $200 to $20,000 per video promotion. Moreover, the paying range may vary according to the artist's popularity.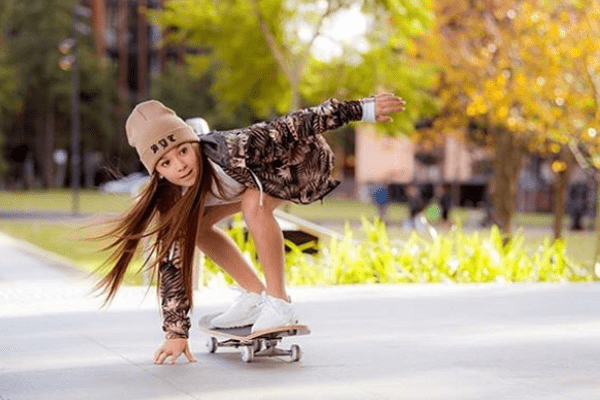 Mariam star might be earning Thousand due to her lip-sync and acting on Musical.ly.
Image Source – Instagram
But there is a natural way of earning via another musical.ly associated app, Live.ly. In fact, it is Musical.ly's live streaming app and gives a chance to earns some cash to the artists.  According to Variety, top ten broadcasters on Live.ly have made $46,000 on average.
Also, See: Is Mariamstar1 dating anyone?
Another popular Musical.ly star like Mariam, Lauren Godwin makes around $16,000 per month on Live.ly. So, Mariam might also be earning some fortune from the app.  Miriam has much more to do, and her outstanding talent of lip-syncing and acting is yet to attract millions. And we believe Mariamstar1's net worth will be in millions near future.
Do Mariam have a Boyfriend?
She is just 12 years of old as of 2018, and she enjoys her days playing and making fun videos on Musical.ly.  She loves her parents and siblings but does not have any boyfriend. Mariam is a fan of Logan Paul.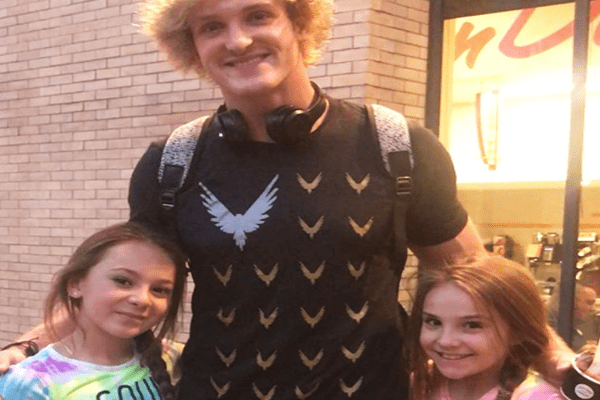 Mariam Star with her idol, Logan Paul, and friend, Piper Rockelle.
Image Source- Instagram
Finally, Enjoy the Piper Rockelle vs Mariam Star1 Musical.ly Compilation.

Stay on SuperbHub for more Celebrity Biography and Entertainment News.